I remember one day in elementary school taking cover underneath something to protect my hair from the rain. At that moment I became aware that my hair texture wasn't the same as some of my classmates, who were still playing during recess.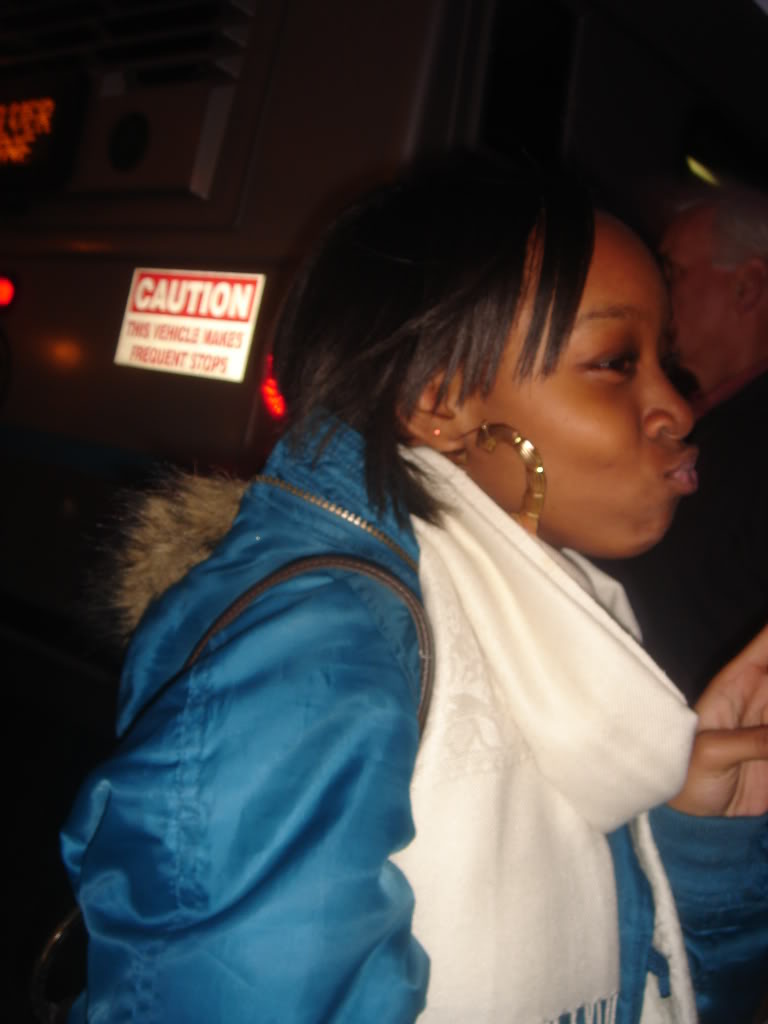 In elementary and middle school I had beads, barrettes and ball hair ties in my hair. The process of sitting still on the floor, while my mom detangled and styled my hair, was torturous. And on special occasions, my mom would straighten my hair with the infamous hot comb. Anyone who's had to experience the hot comb will probably tell you grease and scalp burn are usually part of the process. But in the end, your hair is straight and you have to be extra vigilant of any precipitation.
Once I was in the 8th grade, I remember asking my mom for a few months if I could get my hair relaxed. Finally, she caved and bought one of the kid perm box kits. Experiencing the scalp burn from the creamy crack was far worse than the burns I endured, for a few seconds, from the hot comb. But afterwards my hair was pin straight and while I was happy, my hair was not. After a few months of getting touch-ups, I decided to stop getting the chemicals in my hair for good – or so I thought.
In high school, I basically struggled being on and off of the relaxers – mainly because I didn't understand how to take care of my hair. At that point in my life I was used to my mom always styling my hair. And while my mom did her best to manage my thick and curly hair – her hair texture was fairly oily and thin. So having to learn how to manage my own hair on a day-to-day basis was an intimidated, and complicated, process. I would straighten my hair once, or twice, a week just to avoid having to deal with it. Clearly my hair suffered from the relaxer and from the constant heat I would put it through. Not to mention I began experimenting with clip-on extensions, which only made my hair worse.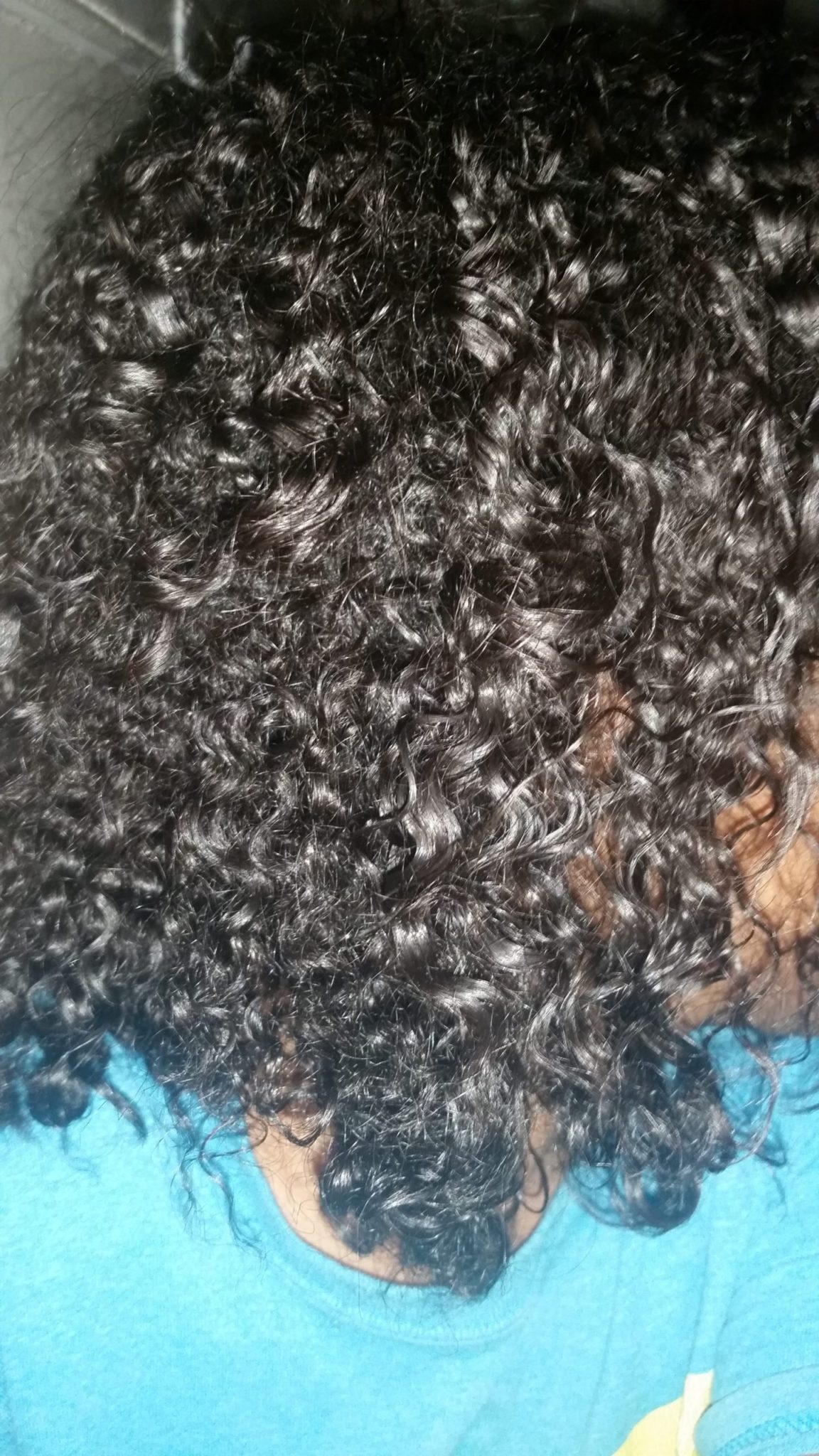 Entering college, I decided that I would no longer waste my money on touch-ups or waste my time sitting under the hair dryer for hours only to end up with a headache. I also made a decision to cut back on how often I applied heat to my hair. So instead, I spent months watching natural hair gurus on Youtube and learning the step-by-step process of managing my hair. When I first started my journey I was transitioning from relaxed to natural, so most of my time was spent reading articles and watching videos of other gurus who were going through the same process – or went through that process and were successful. I knew I wanted to avoid the big chop and retain some of the length I had while relaxed (which was approximately collarbone length).
When I first started my journey to natural I found myself buying the most expensive products thinking the more expensive the product, the more beneficial it would be. Or using products that Youtube gurus suggested, even though their hair texture wasn't necessarily the same as mine. I struggled for months going from product to product trying to find the ones that my hair positively responded to. I decided not to get weaves or braids when starting my journey because:
1) my hair was already too frail with transitioning, and
2) I really wanted to get in tune with my hair and develop my own hair care routine that worked for my texture.
Eventually I figured out what products worked well for my hair. I began deep conditioning every Friday when I didn't have classes, getting trims every 6-8 weeks and doing low manipulation protective styles and in turn, my natural hair started to grow! But the next setback came when I studied abroad. I was leaving home for an extended period of time and I had no idea how to manage my transitioning hair in another country. So I went back to researching and watching videos to see what would be the best way to manage my transitioning hair while abroad, to little (or no) avail. I decided to get senegalese twists in hopes that would protect my hair from breakage at the demarcation line (the part of the hair where the transition is occurring). Little did I know when returning from studying abroad, my hair was going to break off from lack of care when taking down the twists. While that was a big disappointment, I did not let that stop me from continuing on my journey – if anything, I was able to finally shed the rest of the relaxed hair. Since that incident, I started to think about documenting my hair journey and touch upon traveling as a natural – because naturally curly, coily, kinky haired women do travel!
I have now learned how to manage my natural hair and while I am still going through trials and errors, I believe I'm making great progress and feel very confident as a naturalista. One of the biggest things I've learned throughout this journey is to have patience. Had I learned the importance of patience early on, I would have successfully taken out the senegalese twists after studying abroad with little, to no, breakage 
 – but you live and you learn! Anyone who knows me knows I have ZERO patience, but this process has made me realize that being patience has its own rewards. My hairs is now approaching bra strap length and even though my hair gets tangled easily and is thick – I've learned to appreciate my hair because not many women can rock curly hair one week and straight hair the next. Black hair is just beautifully complex.
For all my naturalistas – what has your journey to natural hair been like? Tell me in the comments below!