Overall experience:
I've been to Germany before – specifically Berlin, Dachau and Munich. But, every time I come back it's a new experience. Berlin is definitely a city that is remarkable and unforgettable. To me, it feels like New York City, which is probably why I love it so much.
---
Getting Around:
Since Berlin is such as big city, public transportation is the best way to get around. If you're traveling in a group, the best and cheapest idea would be to buy the small-group day tickets. It allows up to 5 people to use public transportation services until 3 a.m. the following day. The trains run until 1/1:30am, so be aware of how far you're from your accommodations in case you need to take a taxi. Fortunately when we went out, we made sure to be close enough to our hostel so that we could walk back.

---
Food & Drink: 
As mentioned above, Berlin reminds me of New York City. And like NYC, there's a diverse population -which means a diverse range of food. If you look at my post about Berlin, you'll see that I ate a broad range of food throughout my stay. I can also attest, through my friend, that there's many delicious vegan options. I'd definitely recommend visiting Bürgermeister at some point during your trip, trust me you won't regret it!
In Berlin, it's perfectly normal to see people walking around drinking alcoholic beverage. It isn't illegal to do so. While this is cool, you should be aware at night because there's people who are clearly intoxicated on the streets. And if you're drinking, be mindful of your noise level. Unlike in the states, it's considered inappropriate to eat or drink while on public transportation. There are also signs on the trains that remind you of this.
---
Money:
I've been to Europe many times and learned how many Euro's I should take out. Like any other European city, it can be rather expensive so just be mindful on what you're spending. As stated above, you'll most likely have to rely heavily on public transportation in Berlin. So a portion of your money will go towards that.
---
People: 
In my experience, the people in Berlin are very friendly and welcoming. From the unicorn lady, to the tour guides, and the workers within our hostel. Everyone I met was very accommodating. Practically everyone I encountered in Berlin spoke English, which is another reason I probably felt at home.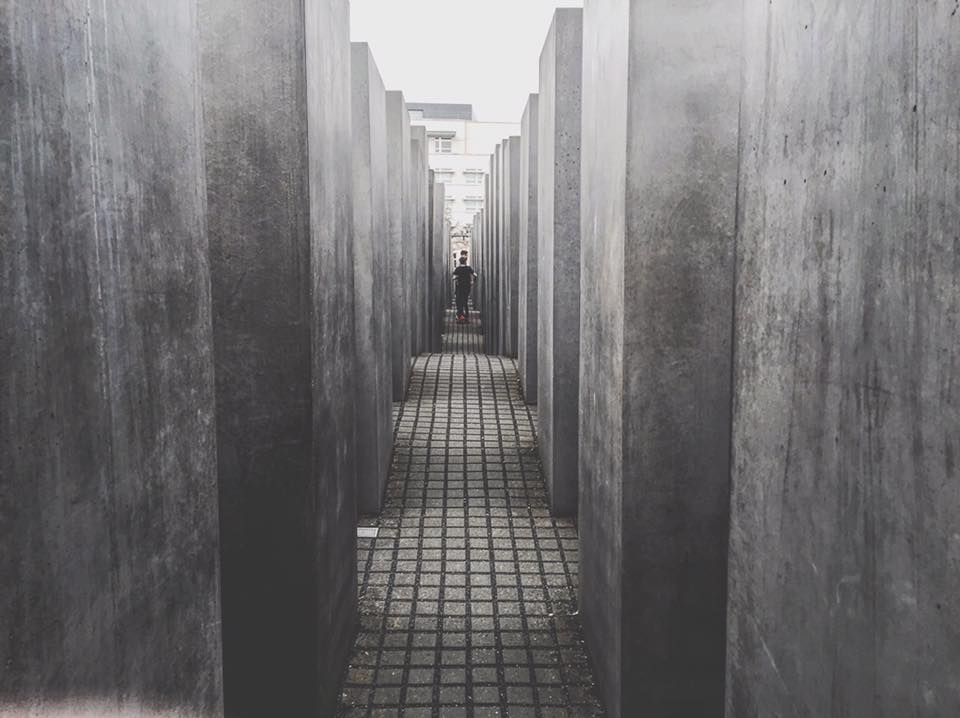 ---
Safety: 
Berlin is a very populated city, and like any populated city you have to stay vigilant. I personally didn't experience any issues the two times I've been to Berlin. But I know the first time I came, there were more pickpocketers in the city center. That seems to have died down quite a bit though.
---
Other tips/advice: 
Accommodation: If you're looking for a cheap hostel, I would definitely recommend Baxpax Kreuzberg. We stayed in a 16-room hostel which sounds crazy, but we never stayed with a total of 16 people each day. The hostel is in the Friedrichshain-Kreuzberg borough, which is known to be hip, young and trendy. So many of the people who stayed, and worked, at the hostel were young. Kreuzberg has many bars, pubs, lounges and nightclubs, and Baxpax made sure to let us know where to find the best of the best! There were many flyers in the lounge area for places to enjoy the nightlife based on: the day of the week, genre of music, budget and dress code. We also asked the front desk clerks for recommendations and/or directions. Which they always did eagerly. If you're a history enthusiastic, like I am, I'd definitely recommend staying in Kreuzberg. It's one of the few neighborhoods in Berlin that shows you the transformation of Berlin, after the fall of the Berlin wall. Kreuzberg was once enclosed on three sides by the Berlin wall.