I went to the fourth annual CurlFest event this past weekend, and boy was it an interesting experience! I wanted to share my full recap on the festival:
Disclaimer: These are my thoughts on the event and aren't reflective of anyone else's experience.
---
What is Curlfest?
CurlFest is a natural beauty festival, created by Curly Girl Collective, that's held annually at Prospect Park. It's one of the most well-known natural hair festivals in the world. CurlFest gathers some of the top names in natural beauty, bloggers/vloggers, fashion designers and more. There's giveaways, games and activities to enjoy with friends and/or family. There's food trucks and booths that provide: vendors selling and giving away free products, workshops, charging stations, lounge areas and more. DJ's playing music, empowerment talks, photographers snapping photos and different hosts – CurlFest has it all!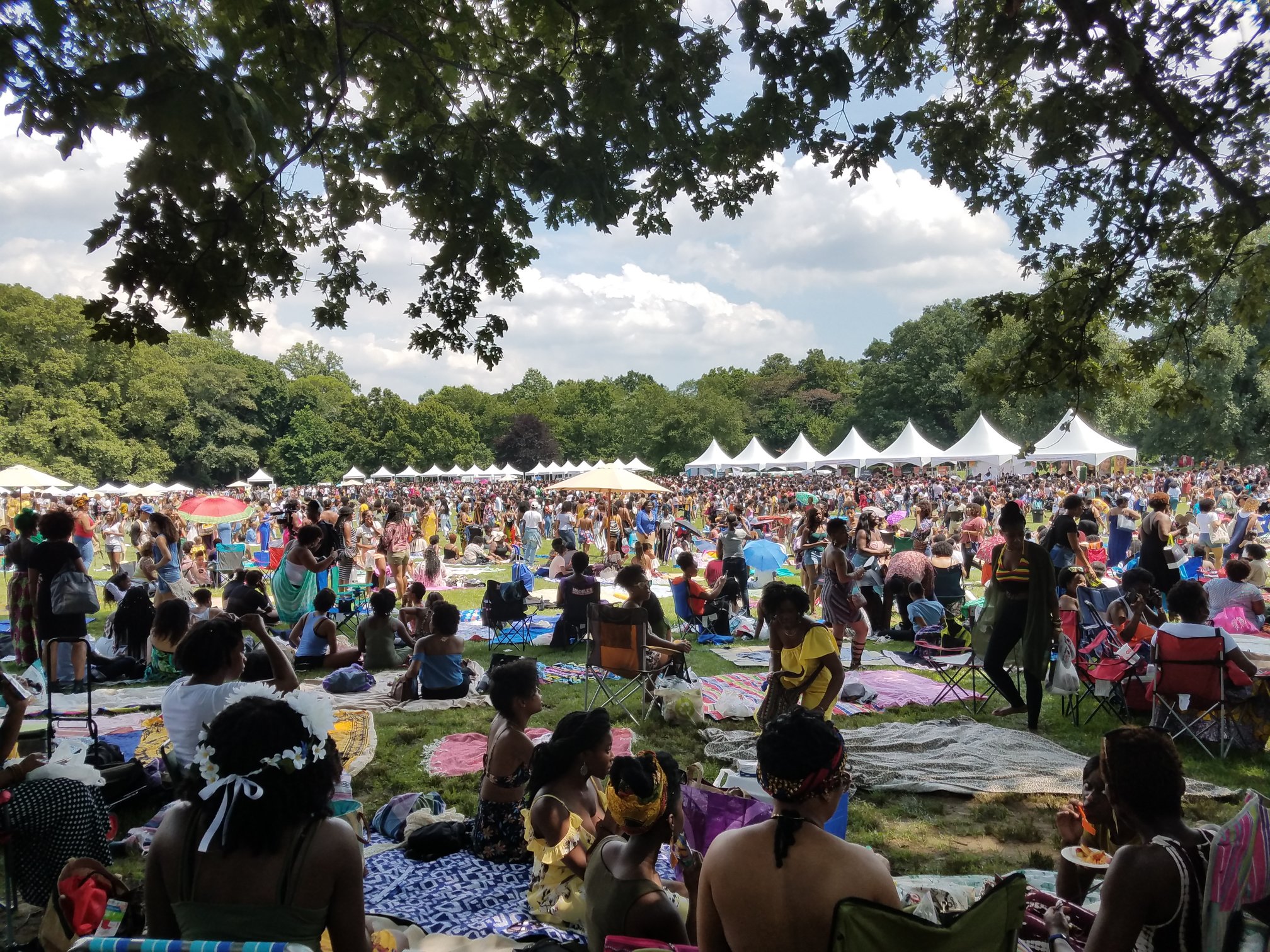 ---
My Recap on Curlfest:
Pros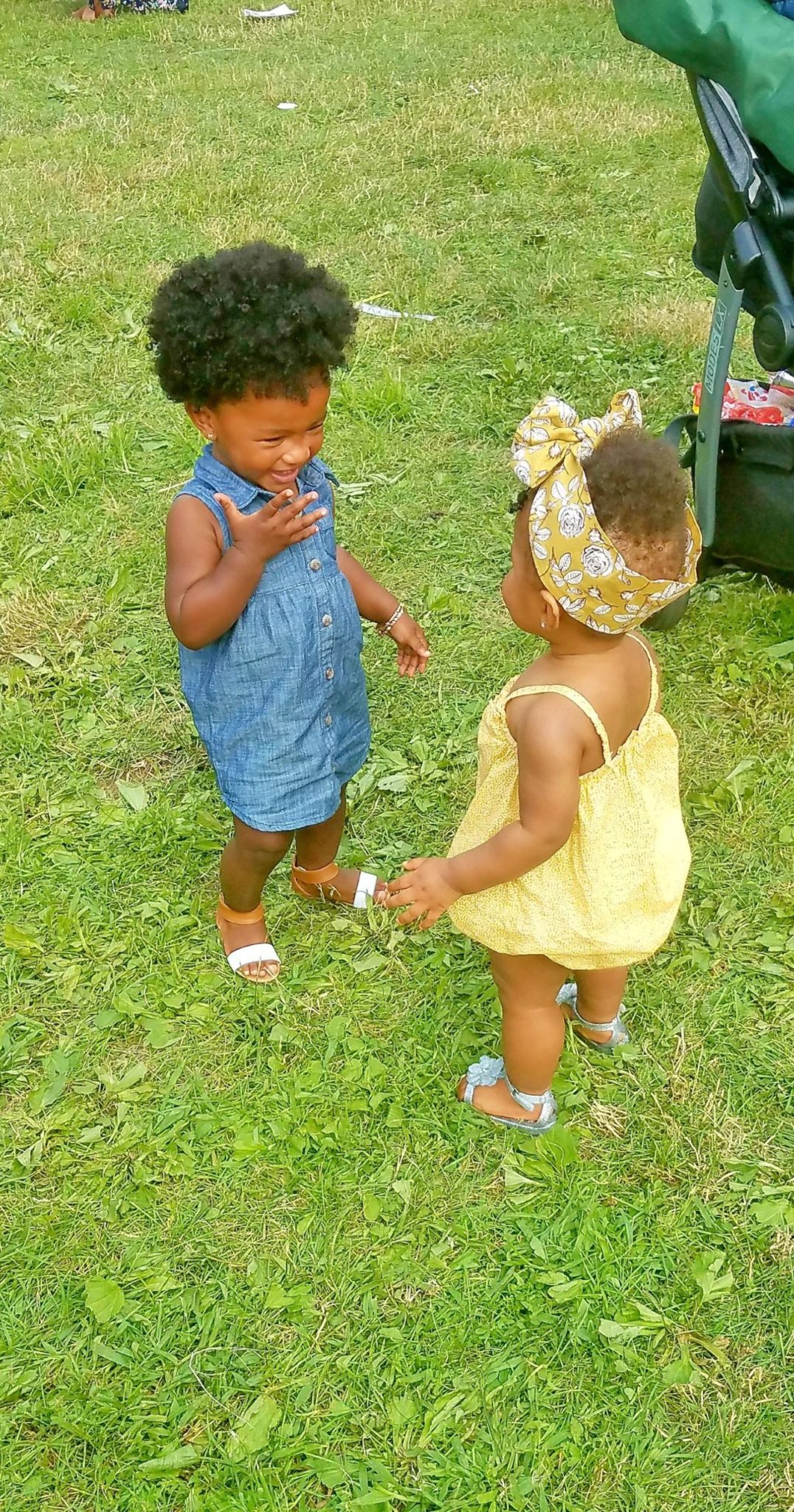 Good Vibes: Everyone I encountered was very friendly; I even met new curlfriends at this event! You could vibe out with complete strangers, or bring your squad. People set up picnics in the park, listened/danced to the music, ate/drank, interacted with strangers and their friends. This event was truly the epitome of good vibes. People traveled from all over the world to attend this event. There were women, men, and children dressed in their finest and beautiful hairstyles to match. CurlFest felt like a large family reunion of sorts. And like a family reunion, someone eventually breaks out the electric slide and soul train line 😂.
A Naturalistas Dream: At CurlFest, you could talk to natural beauty companies to learn what products might work best for you. Buy products at a discount and/or grab free samples. Sit in on curl chats and meet your favorite vlogger/blogger – or Spike Lee! You could get your hair braided or make-up done. Men could also get their beards and mustache's groomed. There was something for everyone to enjoy at CurlFest.
Empowering: Being around so many naturalistas was magical and empowering. There was definitely #blackgirlmagic 💫 everywhere you turned – it was so beautiful! There was a sea of curly, kinky, and coily hair. From afro's, to senegalese twists, braid/twist-out's, colored hair, shaved hair, wash & go's, transitioning hair and more. CurlFest was truly a multicultural event, and not just for women; men showed up and showed out as well! I loved being around women who all embraced their natural hair. There really was a sense of unity and community at the festival. It was like our hair was collectively saying "f*ck you society" for instilling the notion that textured hair isn't beautiful.
Cons
Overcrowded: As I mentioned above, people traveled from different states and countries to attend this event. I heard from people who attended previous years say that this year was overwhelmingly packed. This was my first time attending CurlFest, but it was definitely crowded. Every vendor had a really long line. Since this event is gaining popularity they should have more vendors and activities available to keep attendees busy. I also think Curly Girl Collective should considering having CurlFest in other major cities; this way people won't feel pressed to go to the annual Brooklyn festival.
Hot AF: It was really hot. Combine that with waiting in lines and you'll get tired and dehydrated real quick. Ya'll, edges became un-laid and hair was experiencing shrinkage in real-time 😅! There wasn't really anything CurlFest could do about this, unless they change the event to another month. But, mother nature is just unpredictable. However, if Curly Girl Collective decides to host this event indoors it would null and void this issue.
Unorganized: This also has a lot to do with the venue, but a public park is hard to regulate. The lines to get into CurlFest were insane. I got a early bird ticket, which ensured a tote bag and goodies. While my line was shorter than the general admissions line, it was still pretty long. If they decide to have this event indoors it could possibly make the line situation more seamless.
---
If You're Going to Curlfest:
Set up a picnic: Bring a blanket, food and beverages to relax and really enjoy the event.
Bring a crew: This way you'll have others who can watch your stuff, or even hold your place in line.
Skip the entrance line: It wasn't necessary to wait in line for the goodie bag since it was guaranteed with the early bird ticket. Going straight into the event would allow you to enjoy yourself, then grab the goodie bag when ready to leave. This only applies if you bought the early bird ticket. You can get the general admissions ticket, but it doesn't guarantee a goodie bag. If you want a chance at snagging a goodie bag, you should show up at least 2-3 hours early.
Get there earlier: The event started at 12pm, and of course, I got there at 12pm 😅. The lines were so long. You can come early and completely skip the line. Coming earlier might allow you to walk around the park and enjoy yourself without the large crowd.
---
Did you attend CurlFest? What was your favorite, or less favorite, part about the festival?