This round-up is a combination of my first, and second, trip to Edinburgh.
---
Overall experience:
While Edinburgh is the capital city of Scotland, it isn't the typical "city vibe" that places like: Madrid, Berlin, NYC give. It is definitely an old town – one of the oldest parts of the city is actually named "Old Town" because it still has its medieval buildings and street plans. Edinburgh reminded me of the Beacon Hill neighborhood in my hometown of Boston, with the infamous cobblestone and narrow streets. I came to Edinburgh with the visual of London, but this city looks nothing like it. Edinburgh has acres of greenery, is smaller in size and provides ancient-looking architecture that London just doesn't provide.
---
Getting around:
Edinburgh is a really small city, you can literally walk to all of the main attractions through alleyways and main streets – but there is also transportation here if you don't feel like hiking up hills or stairs.
---
Food & Drink: 
Cuisine may be the only area where Edinburgh and London have commonalities, they both provide a diverse range of food. I was happily surprised to see that Edinburgh was as diverse as London! I ate at rather cheap places on both of my trips, but the quality of food did not disappoint. And just like the cuisine, you can easily find pubs/bars for your drinking needs.
---
Money:
It is fairly expensive in the United Kingdom, so make sure you have taken out enough pounds to suffice for your stay. Luckily, since everything is pretty much in walking distance you shouldn't have to spend too much on transportation.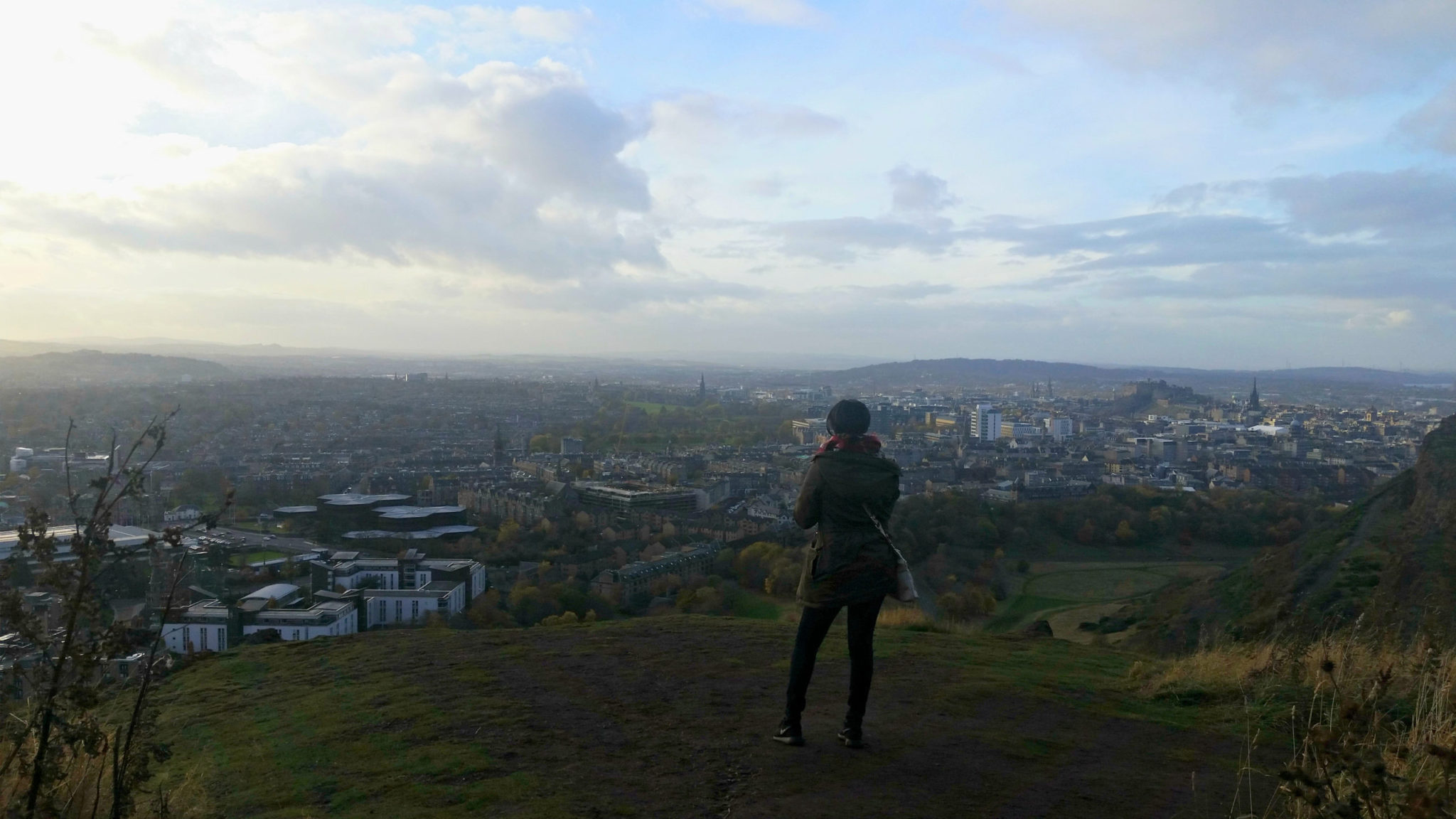 ---
People: 
Everyone I encountered in Edinburgh were extremely bubbly and friendly. I never felt intimidated to talk to locals because everyone was so welcoming. You may run into locals who have heavy Scottish accents, don't hesitate to politely ask them to repeat themselves if you didn't understand what they said –  this happened to me when I was taking a taxi to Waverly street to catch the airport shuttle bus.
---
Safety: 
I walked around Edinburgh with my friends between 1am-4am and never felt uncomfortable. While the streets can be eerily quiet in the early hours of the morning, I didn't feel unsafe. When leaving Edinburgh on my first trip, I walked to the airport shuttle bus around 3am and didn't feel nervous or uneasy by myself. That's not to say that crime doesn't happen in Edinburgh, but I didn't experience anything during my stays.
---
Other tips/advice: 
Like London, and the rest of the UK, Edinburgh is typical rainy so be prepared with an umbrella and/or raincoat. It was raining as soon as I stepped off the airplane, and it rained as I was leaving both times I visited.
When arriving at the airport, or going to it, I would recommend you take the Airlink Bus. My friends introduced it to me – it is a double decker bus that runs 24 hours a day and offers wifi! You can buy a single ticket or an open return ticket that can be used to get you back to the airport.
Certain English terms/phrases that are common in the U.S. may not be common in the U.K. for example: 'cheers' in the UK means 'goodbye', or 'thank you', not clicking glasses for a toast.