Just came back from Toronto and I must say, I've fallen in love with the capital of Ontario 🇨🇦. I took advantage of my "summer Friday's" for this trip. Based on my post around traveling with a full-time job, I suggest planning trips around long weekends/summer Friday's. I went with a friend/coworker as she also wanted to visit; which was perfect since we had the same Friday's off. And with Porter airlines providing a summer discount, I figured I'd be stupid not to take advantage. Going to Toronto also allowed me to see an old friend I met in Barcelona.
Honestly, I wasn't sure what to expect and didn't have high expectations. But, it turned out to be a pleasant trip that has made me excited to explore more of Canada!
Below are 5 reasons you should visit Toronto.
---
1. Friendly People
Toronto is a very friendly city, IMO, I didn't encounter a single rude person while there. Torontonians were willingly coming up to us offering directions and even offering to take our pictures when strolling by. From the time we landed at the Billy Bishop airport, people treated us nicely. Having lived in cities like New York City and Boston, this was a breath of fresh air.
---
2. Plethora of Activities
There's something for everyone to do and love in this city. From museums, beaches, lively nightlife, outdoor activities – every traveler can enjoy Toronto.
---
3. Diversity
Like any other metropolitan city (think NYC) Toronto is very diverse. This is reflective in their: cuisine, diverse neighborhoods, the abundance of nightlife options, ranging dialect and more. This city wasn't named The Most Diverse City In The World for nothing.
---
4. Cleanliness + Greenery
Toronto is a relatively clean city and is known as one of the greenest cities in North America. You can rent a bike or take transportation to get around town. Or, you can walk or have a picnic in one of Toronto's beautiful parks – like Trinity Bellwoods.
---
5. Underground City
Located downtown lies the PATH pedestrian tunnel – also known as, the most genius idea ever! Or at least that's what I'm calling it. The PATH is a network of shops, offices, restaurants, and more. Not only is it the largest underground shopping complex in the world, according to Guinness World Records. But, it's also a great way to get to your destination in weatherproof comfort. Avoid the coldness in the winter and the hot/humid-ness of the summer by taking the PATH. It's literally a city underneath a city! The PATH underground can connect you to Toronto's transportation system, CN Tower, Brookfield Place and more.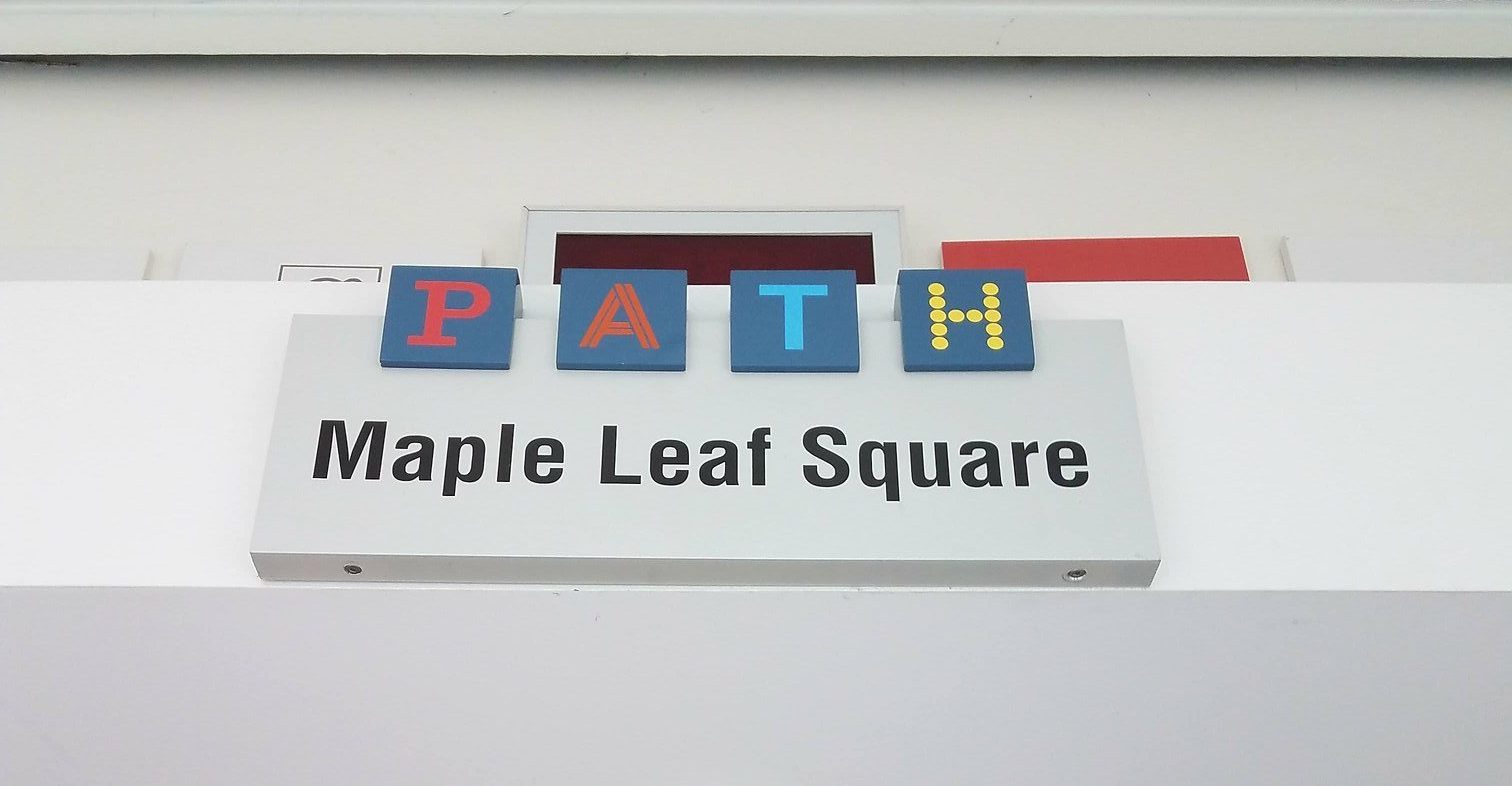 ---
Have you traveled anywhere that exceeded your expectations? Let me know in the comments!