What does pre-shampoo mean?
Pre-shampooing, or pre-poo for short, is the first step in the wash day routine. Essentially, you apply a oil, or moisturizing conditioner, to add moisture to your hair. Doing a pre-shampoo is said to help ensure your hair doesn't get stripped of natural oils when shampooing. And since wash day can include a lot of manipulation, many believe that pre-poo's are beneficial for hair health as it can prevent breakage.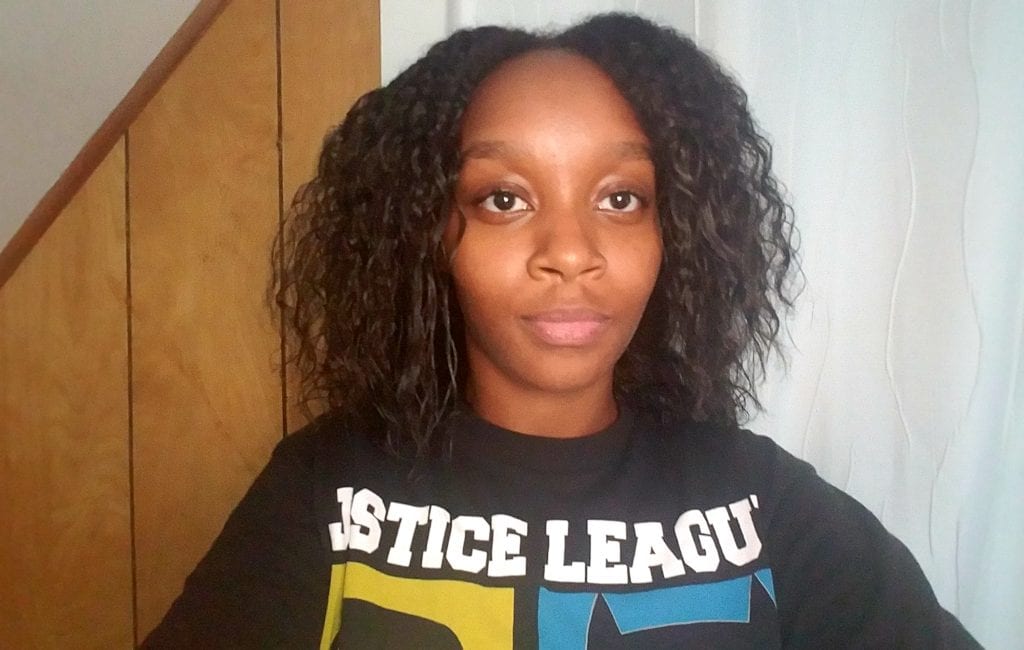 ---
What product should I use?
The two main pre-poo treatments are conditioner-based and oil-based. Which one you choose is completely up to you and what your hair responds positively to. I've personally tried both in my journey and noticed:
Conditioner
Pros
Moisturizing & easy to detangle: My hair felt soft and very moisturized after using my favorite conditioner. It helps to ease the detangling process as conditioners often provide a certain slip that helps you glide through your hair.
Cons
Uses a lot of product: Who else can relate to running out of conditioner before shampoo? If you're generous with the amount of product you put in your hair, pre-poos will make you run out of conditioner, quickly! Not like you don't already use a generous amount of conditioner in your hair in other aspects 😒 (e.g. co-wash, moisturizer after shampooing, etc.).
Still need to deep condition: Using a conditioner to pre-poo might not cancel out the need to deep condition your hair after shampooing. I personally love how my hair feels after a good deep condition; so I'm going to keep doing deep conditioning treatments, alongside pre-poo treatment.
Product buildup: Granted, I'm not looking for my hair to be squeaky clean, unless I'm straightening it. But at the same time, I don't want my hair to feel heavy or itchy. With a conditioner-based pre-poo, I was also fearful my hair would feel mushy from adding too much conditioner.
---
Oils
Pros
Moisturizing and easy to detangle: I separate my hair into four sections the night before and apply my oil. You could use your favorite oil, or a mixture of oils – I personally love avocado, olive, or coconut oil. I then put a plastic bag/cap over my hair, then put my satin bonnet over, and sleep. The next day, I take everything off and my hair feels extremely moisturized and easy to detangle.
Keeps oil in the hair: As mentioned above, I'm not looking for my hair to be squeaky clean after shampooing. In fact, I'd prefer that I have oils still in my hair. Otherwise, my hair will feel extremely dry and brittle. With oil pre-poo's, especially with coconut oil, my hair feels like it has some oils left after shampooing.
Cons
Time-consuming: If you're not using a hooded dryer, then oils could take several hours to penetrate and work its magic. So, you may want to consider doing your oil pre-poo overnight to get the most benefits. If I didn't put oil in the night before, I just use my Qredew steamer to provide moisture, hydration and make my hair easy to detangle.
Oily hair: While pre-pooing can help keep oils in your hair, some people may not enjoy the excess oil. Especially if you have naturally greasy hair.
If you noticed that conditioner or oil alone isn't really providing any benefits. Consider creating a conditioner and oil mix, or create your own DIY pre-poo treatment!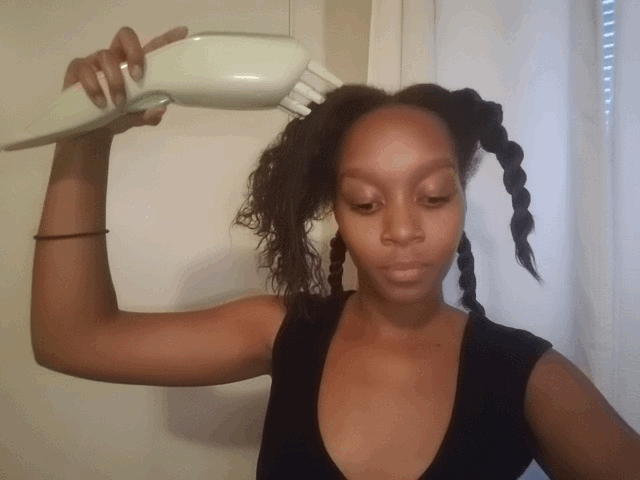 ---
Are Pre-shampoo's necessary?
This really is a personal decision based on how your hair reacts. I've been back and forth with pre-poo's for a few years now – dating back to when I was transitioning. I did a conditioner-based pre-poo during my transitioning phase. Then I stopped pre-pooing for a while, then started again – but with oils. For my hair type, I believe pre-pooing is beneficial because it keeps my hair moisturized, helps me detangle my hair easily, and protects my hair throughout wash day.
---
Do you pre-poo? If so, do you use oil(s) or a conditioner?