Confession time – out of the 10+ countries I visited, not once did I purchase travel insurance 🙊. I know that may sound crazy, but I never thought it was a necessity. For most of my trips, I only brought carry on luggage and a personal item. So I never worried about my luggage not arriving at my final destination. Most of my layovers were spaced out enough that delays were irrelevant. And I never considered having to cancel a trip, or my trip being cancelled, for an unforeseen reason. You could say I was living on the wild side. Well, I recently realized the importance of travel insurance and why I was wrong about it.
---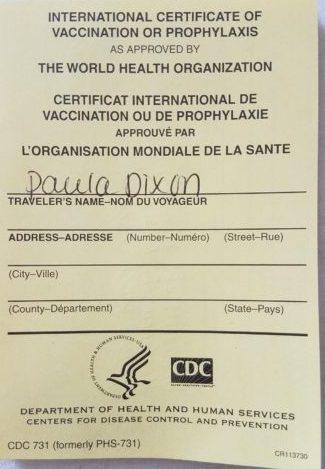 If you follow me on IG then you know I was planning an October trip to Ghana to visit a friend who's in the Peace Corps. I got my six vaccinations 😩, which helped me obtain the mandatory Yellow Fever Vaccination Card. Then, I bought my tickets in early September through Vayama – a third party booking site I'd never used before. It was an option on Skyscanner, so I figured it was reliable. As I was going through the payment process, Vayama offered travel insurance through AIG for an additional $100. I instantly thought to decline, but thankfully I sat there and re-evaluated my decision. Ultimately, I bought the insurance because I was going to check in a bag and paid more than $1,000 for the round-trip ticket. I would've hated for something to go wrong when I dropped so much $ on tickets.
Excited for this trip, I began completing the visa application process. But due to unforeseen and personal reasons, I had to cancel my trip. When thinking about canceling my flights, I got nervous because I wasn't sure what kind of travel insurance I bought. This brings me to my first lesson when deciding on travel insurance:
1. Understand what your travel insurance covers:
Honestly, I bought this travel insurance because it was offered through Vayama,  even though I was unaware of what this insurance actually covered. Luckily, the insurance I bought included a "cancel for any reason (CFAR)" option. This insurance coverage was self-explanatory, I'd get reimbursed for cancelation of a trip due to ANY reason. Had I not dished out $100 for travel insurance, I would've had to take that loss and pay for my tickets. Which brings me to my next lesson:
2. Don't be cheap with your travel insurance:
Anyone who knows me knows I'm cheap AF. I refuse to pay for things I deem to be unnecessary or to pay more than needed. This notion shouldn't be applied with travel insurance though. The cheapest travel insurance may not provide the best coverage when you really need it. $100 for travel insurance may sound like a lot, but in hindsight, it would suck to not have enough money to cover for a new flight, lost/stolen luggage, or even medical expenses. Which brings me to my next point:
3. You're NOT invincible:
When you're young, you don't think something bad will happen to you. If you've had no previous ailments or even travel issues – you may think you're lucky and invincible. But, for those who travel often, you know there's always unforeseen things that can happen. And that feeling of being lucky, or invincible, goes away QUICKLY. An injury could happen, leading to a visit to the hospital and having to cancel an upcoming trip. Or, your baggage could get lost or stolen while on vacation. This is why it's important to obtain travel insurance, because anything is possible before or during your trip.
---
This situation really taught me the importance of travel insurance. I was lucky I decided to buy insurance for the first time, EVER. But, it could've went completely different and I could have not gotten a reimbursement for my trip. The process for filing a claim and getting a reimbursement was surprisingly simple. I can't speak for other companies, but AIG made the entire process seamless and painless. From now on, travel insurance will definitely be a priority in my travel planning!
What are your thoughts on travel insurance? What company is your favorite for travel insurance?