During my time studying abroad in Madrid, my university put together a weekend trip to Seville. While on this trip, my university planned a day trip to Cadiz. One of the oldest cities in western Europe, Cadiz is located on the southwestern region of Spain. It's easy to do a day trip from Seville with just a two hour train ride from Santa Justa Station. However, my university decided to charter a bus to get to Cadiz from Seville. Below, I'm sharing a photo diary on my day trip to Cadiz:
---
Playa La Caleta
We started off the day at Playa la Caleta, a beautiful beach in Cadiz. La Caleta is located in between two castles (San Sebastian and Santa Catalina).
Plaza de San Juan de Dios
We hopped back on the bus and headed to Plaza de San Juan de Dios. A beautiful plaza with a large fountain, palms trees and the Cadiz Cathedral. You can tour inside the Cathedral, or simply take in the views outside. This plaza is definitely picturesque and you can also grab your souvenirs in this area. We wondered around the area for a while before heading off to our next destination. While walking, I couldn't help but admire the beautiful doors, narrow streets, colorful buildings and ocean views.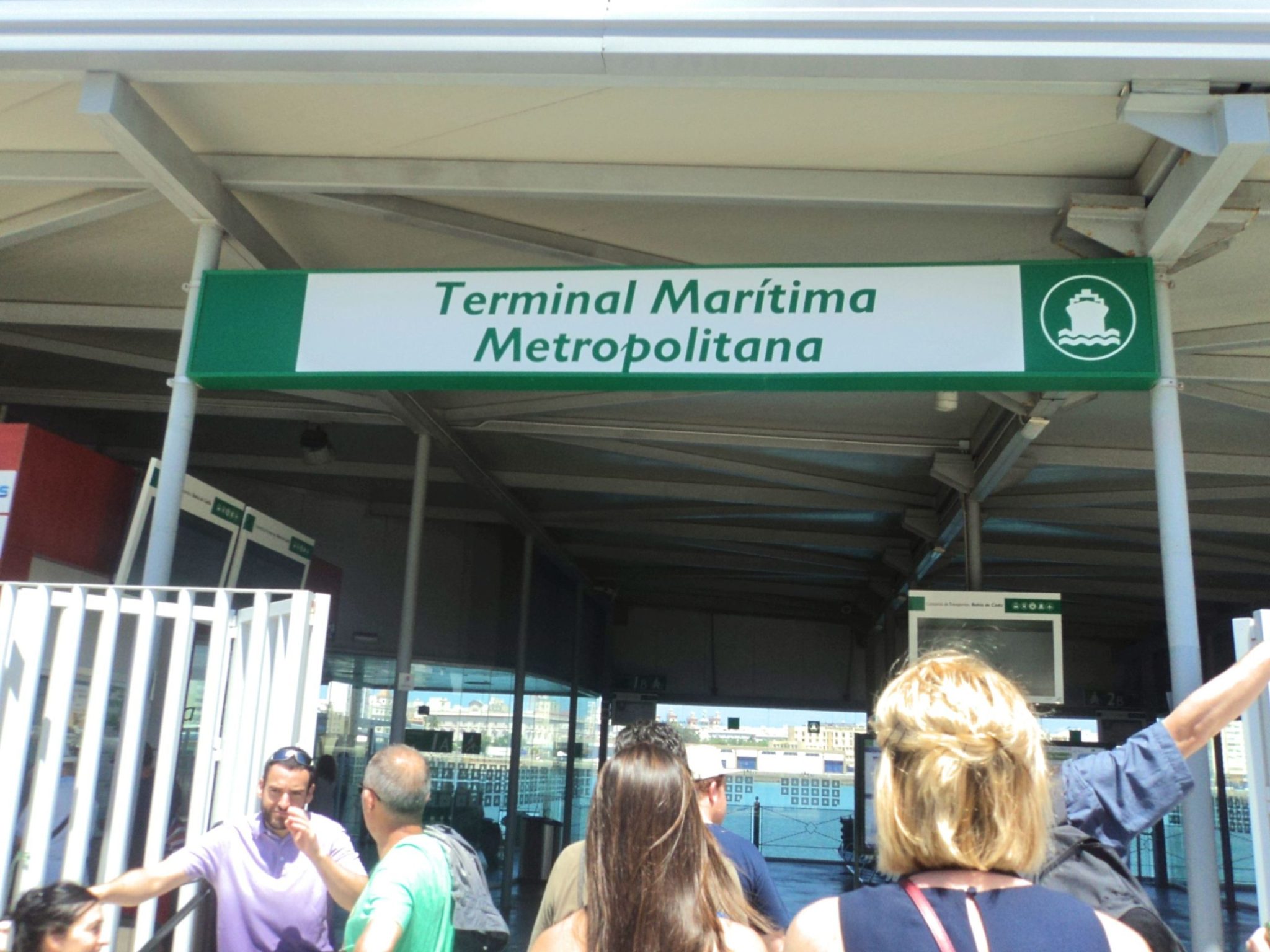 El Puerto de Santa Maria
Cadiz offers ferries to the small town of El Puerto de Santa Maria. Take the ferry from Terminal Maritima Metropolitana and in 35 minutes you'll arrive in El Puerto!
We stopped by a restaurant not too far from where the boat docked to grab lunch. I can't remember the name of the restaurant, unfortunately, but the food was delicious.
Gutierrez Colosia Sherry Winery
We walked to the Gutierrez Colosia Sherry Winery, which was probably a 7-minute walk from the dock. If you decide to go to El Puerto, then you should check out this winery. The tour shows you how sherry wine is made and stored. And at the end of the tour, they provide snacks and wine for you to try! Anyone who knows me knows I love 🍷. I prefer sweeter wine. But as I learned on the tour, sherry wine is on the drier side. Some of the wine was tolerable, most were bitter and dry.
After the tour, we hopped back on the bus and headed back to Seville to enjoy the rest of the evening.
---
Have you visited Cadiz before? What did you like most about your time there? Let me know in the comments ⬇!