Background:
Earlier this year I decided to plan smaller domestic trips since I don't usually travel within the U.S. – and because I'm planning a bigger international trip towards the end of this year. I've always been interested in visiting New Orleans for its history, art, culture, weather, food and of course its open-container law
. I ended up planning this trip with my sister and one of her friends as an escape from the cold in the northeast!
---
Louis Armstrong International Airport:
We arrived in New Orleans around 10:30am and decided to take an Uber to our Airbnb in the seventh ward area (I always ride with Lyft, but according to our driver, Lyft was recently prohibited from picking up airport passengers). Normally I use public transportation to get to the city center since it's usually a fast and cheap option. But after some research I learned that, while public transportation in New Orleans is cheap, it isn't the most convenient (t's rather slow and makes frequent stops). If you're considering taking a regular taxi to the French Quarter, the fare is roughly $33 without a tip (for two passengers). Each person after two passengers is an additional $15 – so realistically taking an Uber is the best/cheapest option. My Uber ride from the airport to our Airbnb was $30.
---
Seventh Ward:
We arrived at our Airbnb located in the seventh ward – a predominately Afro-Creole community. Prior to booking the Airbnb I read reviews saying various things about the area like, "the location was a bit shady" and, "I would not walk from the house." I personally didn't think the area was sketchy, I thought it had a lot of character and was judged by its appearance and not its rich history. At one point, the seventh ward was home to many early jazz greats and was once a thriving neighborhood.
Prior to desegregation, there were many successful businesses and wealthy members in the community, but that changed when the city decided to build a highway, which split the community in half and caused property values to decrease. When people couldn't sell or rent their properties they were forced to abandon their homes or close their businesses.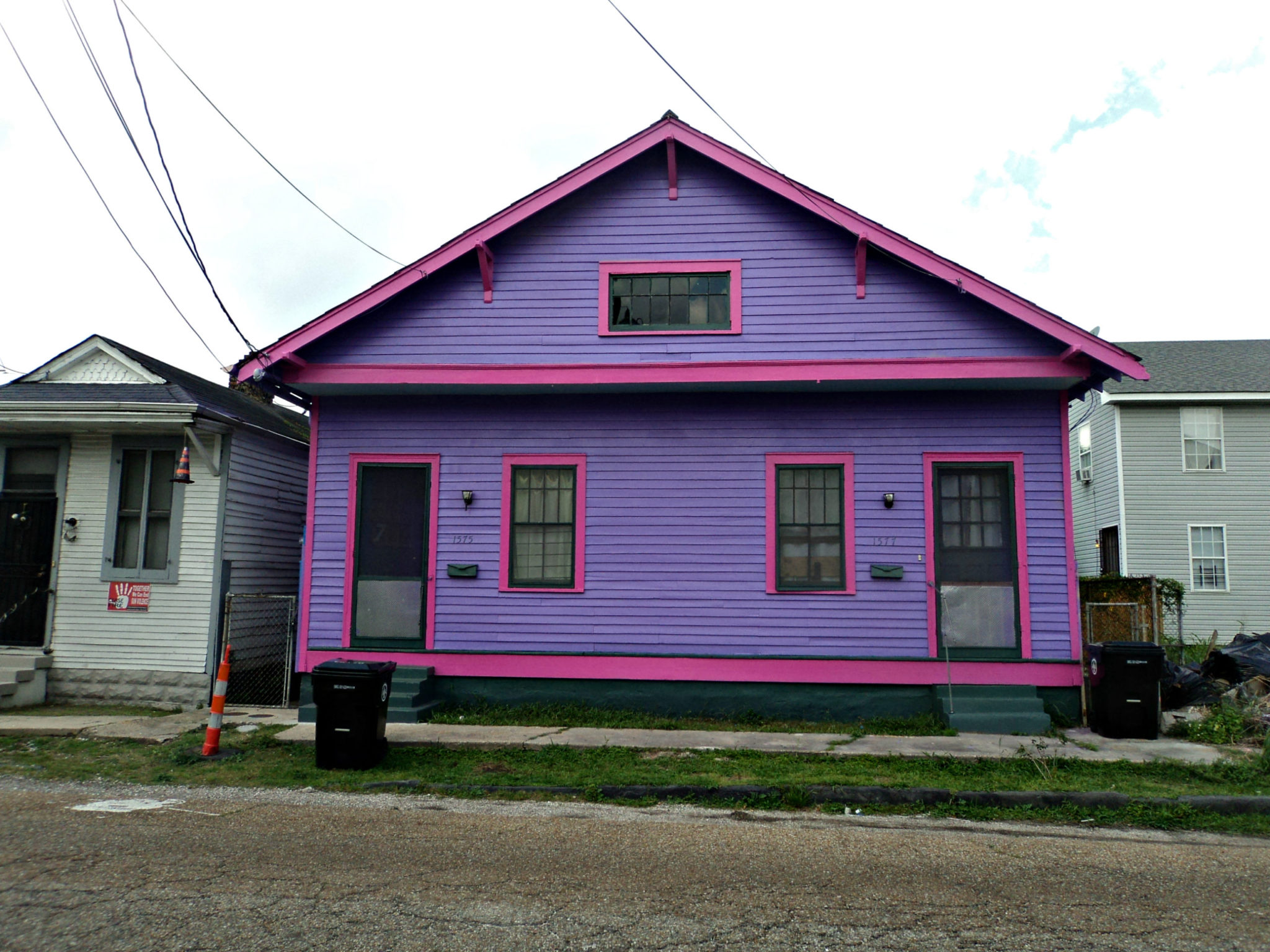 Decades later, the seventh ward was greatly impacted by hurricane Katrina. This once flourishing community is still recovering from both natural and man-made disasters – it's evident by the condemned buildings, empty lots where buildings once stood, the many potholes in the road, to the sidewalks that exist in front of some houses but not others. But one thing that's still consistent in this community, and others in New Orleans, is that southern hospitality. The epitome of southern hospitality was right next door to us – a sweet older black woman who immediately made us feel welcomed in the area. After checking into our Airbnb and freshening up, we headed to the French Quarter, but not before getting directions from our friendly neighbor!
---
French Quarter – Bourbon Street:
After almost 30 minutes of walking, we arrived in the French Quarter and made our way to Bourbon street to buy souvenirs, get some food (I had to try a Louisiana staple – the Po' boy) and have a few drinks to welcome ourselves to New Orleans. The atmosphere on Bourbon street is lively and unlike anything I've seen before. There's music playing in every bar and shops you walk by, vendors on the street luring tourists into their establishments, people drinking and walking around, tarot card readers with tables set up on the sidewalk. After spending most of the afternoon on Bourbon, we decided to grab groceries for dinner and relax for the evening since we had an early tour the next morning.